The SOUL OF SOCCER network provides a FREE Professional Football Social Network with tools that will help professional coaches, players and agents develop, highlight and share their football ideas, successes or stories with others. This will ensure the continual development of your career and the soccer community.
The SOUL OF SOCCER Platform allows you to create your team or club into public, private or hidden social areas with separate activity feeds and member listing.
---
SOUL OF SOCCER Network Overview
---
PROFESSIONAL
Create your profile and realize the infinite possibility. Create pages, blogs, appointments, groups, media uploads, make friends and develop your football network.
100% FREE
All functions of a social site, integrated with many soccer tools. Perfect for coaches, players, agencies, fans and individuals to work together and connect with each other.
DREAM. LIVE. PLAY.
Create animated soccer and training exercises with the SOUL OF SOCCER coaching software.
Easy communication between club, coaches, players and fans. Share your ideas, media highlights, news and events immediately.
MOBILITY
Take your created exercise and information with you on a tablet or smartphone.
Manage and integrate your team into your site, training session and appointments.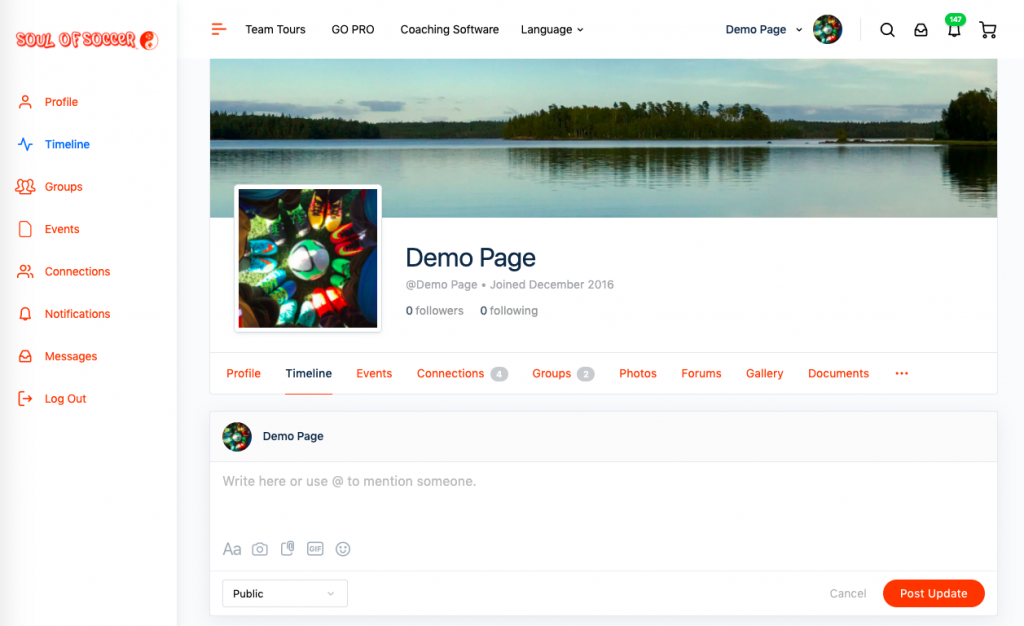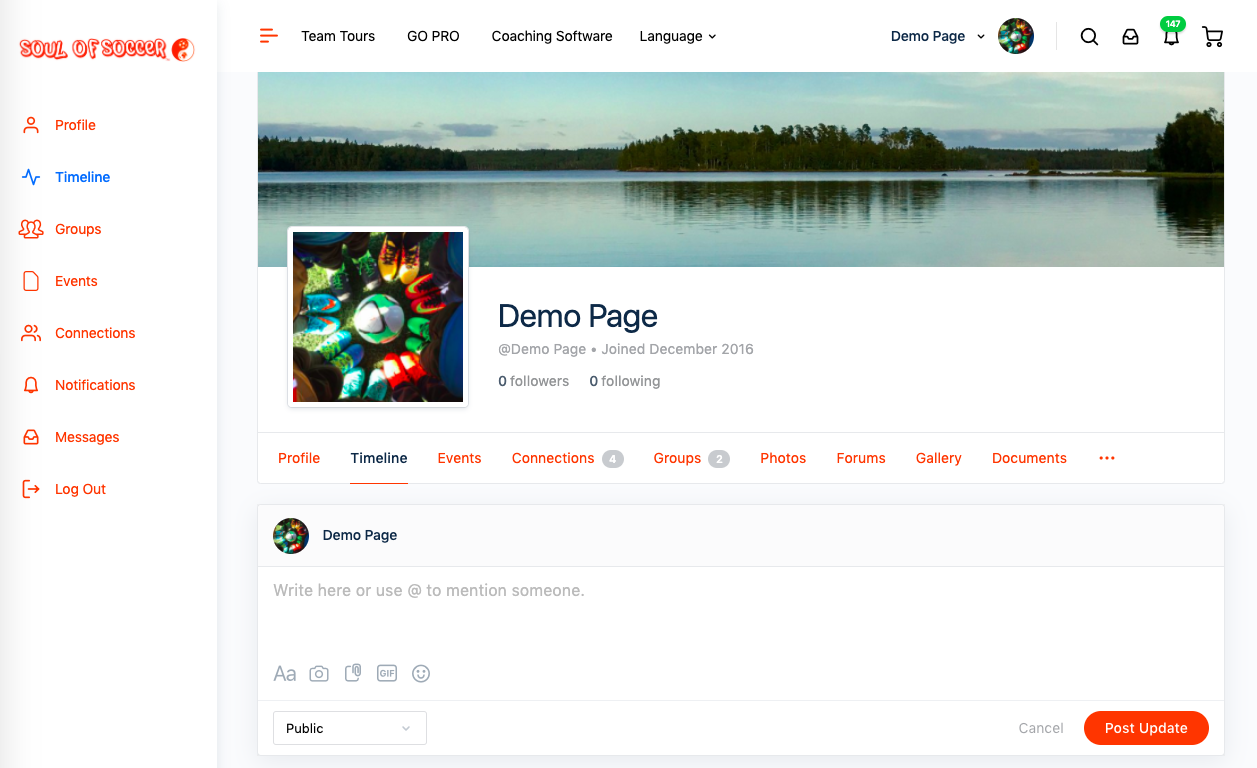 Connect your team or club

Enable your players or coaches to connect under your team or club page. Increase engagement and retention, and gather valuable feedback. Allow your player & coaches to learn from each other, increase your team's development and reduce your workload.
Group Type
Every community is unique. Create public, private or hidden groups and set different rules and settings depending on the group type or team needs.
Group Organizers, Moderators
Create organizers or moderators within a group to control who can administrate and edit the group, post activity, or invite users.
Group Activity
Allow all your group players, coaches, and/or moderators to post photos, gyphys, emojis, and share ideas into the group activity feed.
Forum Discussions
Create discussion forums to allow players/coaches to communicate in a structured, bulletin-board style fashion.
Zoom Integration
Transform traditional face-to-face meetings into meaningful virtual experiences. Deliver your training into online content, live training, and meetings using the Zoom integration on your SOUL OF SOCCER group page. Create and host Zoom meetings within your groups, view upcoming meetings, past meetings, watch recordings, and more.
Schedule training session within Groups
Create one-time and/or recurring online training sessions and Zoom meetings for a specific age group or coaches based on the group they belong to.
Players/coaches receive real-time site notifications of upcoming classes and meetings and allow them to view details with just one click.
Manage your football virtual training session classes efficiently
No more swapping back and forth between apps. The integration's simplicity extends to setup and management. Creating and rescheduling online classes automatically syncs details across pages and course content where meeting details are published.
Turn past meetings into a resource library
Share multiple resources from past Zoom meetings including video recordings, audio recordings, transcripts, and chat files.
1-on-1 Private message to group members
Have a message to request feedback from all members of a group but want to keep discussions private? The group messaging feature lets you create a private 1-on-1 message to all the members of a social group in a single click. Get more things done quickly!
Group Messaging
Want to be more productive and faster when sending messages in an online community? Start a group thread or have a 1-on-1 with your social group members. Collaborate on ideas, activities, tasks, lessons, meetings efficiently.
Notifications
Notify members of relevant activity with a toolbar bubble and/or via email.