Go Pro Study & Play In Germany arrow_right
Step-By-Step Pathway To Playing Professional Football In Germany
ASK COACH MATTHEWarrow_right
Go Pro Player Pathway Program
Go Pro Pathway arrow_right
Soccer Showcase In Germany
The soul of soccer showcase team consist of talented soccer players who are looking to showcase their soccer talent in Germany.
Berlin, germany
Girl's
Soccer
Showcase
Munich, Germany
Boy's
Soccer
Showcase
Europe
Team Tour
&
Training Camps
"Using knowledge from my pathway from playing USA College to Bundesliga.
The SOUL OF SOCCER Player Pathway Program step-by-step approach of creating opportunities for the player to develop in Germany over the course of the year offers the player a holistic pathway to a professional career in Germany."
MATTHEW OKOH
Technical adviser & Program Director
Soul of soccer
GO PRO PLAYER PATHWAY PROGRAM
Berlin Soccer Vacation
We did our trip in December and despite a little chill in the air we loved it. We enjoy taking tours and learning about places while having fun. This Berlin Soccer Vacation had the top sights and we had time to enjoy Berlin. A lot of interesting facts, walking along the Berlin Wall, the era of WWII and Cold War. Thank you soul of soccer for a great vacation to Berlin.
Holly
Danke für ein toll team tour nach Paris
Die Team Tour nach Paris war sehr schön. Ich hatte viel Spaß beim Zuschauen von PSG. Den Eiffel Tower zu sehen war auch super. Danke für ein toll team tour nach Paris.
Michael
Thank you for a great team tour soul of soccer
My team took the team tour to Berlin. It was a great trip that was topped off with two amazing friendly soccer games. We learned so much about the history of Berlin. The tour guides provided a wealth of interesting information about the city and the post-WWII division of East and West Berlin/Germany.
Thank you for a great team tour soul of soccer and looking forward to our next team tour next year.
Ross
Soul of soccer GO PRO private camp
I spent quite a bit of time researching to find an overnight camp in Munich and the Soul of soccer GO PRO private camp was a blessing. Our son loved it. The camp was a private camp with individual training and had in the evening a training with a local team for him.
We stayed together with him in the same hotel and could go on all the organized sightseeing, stadium tour and to the Bundesliga game, just amazing!
This was a dream vacation for us and camp for our son. This tour and camp is everything as described on the site.
The hotel was nice and the staff was very friendly. The Neuschwanstein and Linderhof castles are right out of the picture book, enjoyed them.
Thank you guys for a very great and amazing experience for us and our son.
Tom
Awesome Team Tour
It was a great trip to Barcelona! Thank you Matthew.
Frank
Seminar was golden
I just returned from the coach the coaches seminar presented by Soul of soccer and I wanted to share my experience.
Overall, I cant say enough good things about the seminar. I've been to several seminars with high level people and this was easily the best. Everything that was presented during the week was golden.
Getting to watch the games live was icing on the cake. Thank's a lot matthew for putting this seminar together.
Ben
Vielen Dank für den schönen Aufenthalt in Paris!
Vielen Dank für den schönen Aufenthalt in Paris! Alle gebuchten Veranstaltungen haben sehr gut funktioniert!
Christine
The team loved the Paris team tour
This was the best, it was such a nice training/team trip. The organized tours and the Eiffel Tower was spectacular! Shopping in Paris is a must. The team loved the Paris Bike Tour and our tour guide was excellent. Very knowledgeable and had interesting stories and facts. The bike tour is a wonderful way to get to know the city and have a little adventure. I really enjoyed watching the team play against teams in Paris Amazing feeling! Thank you for setting up a wonderful team tour for our boys!
Vincent
Great insight to three different coaching concept
This was a great seminar and I really enjoyed all of it. Great insight to three different coaching concept and well organized.
Andy
I would love to go on another tour put together by Soul of Soccer!
I just returned from the Munich soccer tour with my 15 year old son and his team. I cannot say enough about the experience. Matthew and his team were our embassadors of German culture as we toured Munich and Bavaria. It was a perfect balance of soccer and culture! The team got to play soccer, train with different coaches, watch professional players train and play and we.got a behind the scenes tour of Allianz Arena where Bayern Munchen plays. In addition Matthew organized excellent tours and experiences so we could learn about the history and culture of the area. The accommodations were perfect and the food was excellent German cuisine that even the pickiest American eater could enjoy. I would love to go on another tour put together by Soul of Soccer!
Pam
Awesome Amsterdam spring break vacation!
What an awesome spring break vacation! We came out for our spring break and enjoyed everything that was put together for us. It is nice having your driver meet you at the airport when you arrive and drive you to your hotel, that was a great start for us. We love Amsterdam! A spectacular city to visit. Our guide on the tour was very informative and the hotel was also nice with all the amenities we need.
Jade
Barcelona game live in the stadium was amazing!
An excellent hotel very close to the beach, very nice tours with easy pickup and return to hotel. There was plenty of choice of bars and for evening entertainment, great to get picked up and return from airport and it was a pleasure to wander for a snack on the beach and everything was a good selection. The Barcelona game live in the stadium is so amazing and we really loved it.
Ramiro
Wunderbare Reise
Wunderbare Reise, super durch organisiert und tolle Reiseführer.
Gerd
90 Day Camp
The 90 Day GO PRO Camp was a great experience for me to play football in Germany. The weather and atmosphere was great for daily runs and training. It was tough but I learned a lot at the same time. My football knowledge increased tremendously as well as my skills. I also had the chance to train with local team twice a week which helped me improve as a player. Apart from this, I had a good time going on the Berlin Tour and watching Hamburger SV playing in their home stadium. To sum up, this camp is a great experience for anyone looking to improve as a football player and have a great time as well.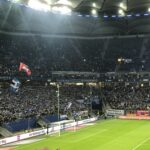 Akram
Wonderful vacation to Munich
The castles are so wonderful and the old Munich inner city is so beautiful that you would think they are not even real. We visited Munich for a fall vacation and we loved it. The vacation package that Soul of soccer put together for us was wonderful. Great city, hotel and tours. Thank you!
Rebecca
Vacation trip to Iceland
What an awesome vacation trip to Iceland. The sights on the trip were beautiful and the tours/activities are a lot of fun. The blue lagoon spa was amazing!
The package offers a good balance between traveling and hiking. Our hotel was really nice and our tour guide told us some wonderful stories about Iceland and the sights we were seeing. Our family will always treasure this soul of soccer vacation to Iceland. Really nice combination of sightseeing and activities!
Tracey
Great team tour to Paris
We took our U12 age group team to Paris for our Team Tour and it was amazing. We had two friendly games that soul of soccer set up for us and both opponents were very high level and great games. The games, tours and hotel were great but the best part was of course seeing Mbappe and Neymar score live! Just Awesome!
Thank you for a great Team Tour to Paris and we will definitely be going on another soul of soccer team tour next season.
John
Soul of Soccer Munich tour was nothing short of magical
Okay, during my daughter's soccer training the Soul of Soccer Munich tour was nothing short of magical. I had never been to Europe prior and I can confidently say that the itenary and personal hosting of tours by the SoS team was a trip of a life time. We experienced so much from the Lindenberg Castle, the local soccer stadiums (premier to 2nd level), to the sobering and important Concentration Camps, to the museums and great local restaurants. This trip was fun and indepth at the same time. I know we experienced in 7 days what many would take weeks to do. It was it too much and definitely not too little. An amazing trip my famy will never forget.
Aubrey
Young player pathway camp
The Soul of Soccer team impressed me immensely with the one-on-one training, the integration of my young soccer player in the local Munich teams, and the conditioning. My daughter is a U17 player that competes on a travel team in the US. Coach Okoh taught her more in 7 days than what she had learned in a full year of playing competitively. His ability to assess and push a player beyond their limits while making everything fun was nothing short of brilliant. The Soul of Soccer program changed my player forever. I would recommend this training to anyone at any level in the world. Also, I need to mention how we were immersed in the local historical, cultural and soccer culture. This made the trip and training more magical. Coach Okoh is probably the greatest coach and trainer my player will ever have, hands down.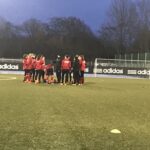 Aubrey
A fabulous & relaxing 4 days
A fabulous & relaxing 4 days with extra time to discover on our own also. We loved the tours, hotel and service that was provided. We were extremely well looked after and our guides were friendly and very knowledgeable. Bleu lagoon was so memorable and a spectacular spa. Our time with our guide were an absolute pleasure. We absolutely would recommend Soul of soccer to anyone visiting Iceland and we hope to travel back sometime soon!
Megan
Great U15 Boy's team tour to Barcelona
I get the pleasure has team manager of my son's team to write a review of our U15 Boy's team tour to Barcelona. I would definitely recommend Soul of soccer team tour.
Every detail was perfect. Right from the private airport bus pickup with the team name sign waiting for us right when we arrived, to the daily selection of restaurants for the team daily meals was outstanding.
The city tour's that they set up for us was fantastic! Barcelona is an amazing city and we really enjoyed it. The hotel was clean and the staff was very nice & helpful to the boys.
After our long flight over it was great to walk to the sea and enjoy the beach. We had really nice facilities for training in addition to 2 very great friendly games.
Thank you Sophia and Soul of soccer for a very wonderful and memorable experience for our team & parents. We are definitely look forward to our next Soul of soccer team tour.
Steve
I highly recommend Soul of Soccer
I am a parent with a Maryland Rush U16 team. We visited Munich June of 2019 and had an absolutely fantastic time. All was delivered as promised (with the exception of a Bayern game since the Bundisliga was in off season but we did get to see a FC Nurenburg game in a small local stadium which was a real treat!). Matthew and his wife were with us he entire trip. Each added so much with their knowledge, experience and "joie de vivre" and were the true gems of this trip that took everything to another level. They took care of every concern and made it such that all any of us had to worry about was where to be and when. If you are thinking of embarking on a soccer themed trip for yourself or your team I highly recommend Soul of Soccer.
Michael
Real Top !!!
The Paris tour was very nicely organized !!!
Real Top !!!
My child and I have been able to gain very nice experience in Paris.
The games were a blast, but the blessing was the Eiffel Tower at night!
Thank you and keep it up.
Raphaela