Denver, CO — (SOUL OF SOCCER ) — September 1, 2022 —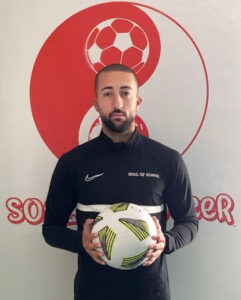 Cristian Pelayo, former FC Denver's striker scores his first goal on debut with German football club Poeler SV, making him the first Mountain View, CA born soccer player to play in Germany.
Cristian Pelayo a 2021 graduate of Holy Names University becomes the first FC Denver player to participate in the SOUL OF SOCCER 90 Day Go Pro Program "I'm thrilled to have this opportunity to be joining Poeler SV and thankful for the Go Pro Player Pathway Program from SOUL OF SOCCER giving me this opportunity to take my soccer career to the next level in Germany." said Pelayo.
"Cristian is a gifted soccer player and it is great working with him during his Go Pro Program in Germany. We are pioneers with our holistic pathway program to help soccer players to start a professional career in Germany. The SOUL OF SOCCER training modules focus on technical, tactical, physical and mental player development, which is individually designed for each player based on their needs and continuously develops the player in all areas over the course of the season." said Matthew Okoh, SOUL OF SOCCER Football Technical Advisor.
FC Denver is a club partner with SOUL OF SOCCER. "The new program from SOUL OF SOCCER offers our players the opportunity to experience the German Football Culture and provides our players a pathway to develop and take their soccer career to the next level." said Eric Ridgeway Fulton, President FC Denver. "We are excited to be a partner club of SOUL OF SOCCER and the additional opportunities it provides for our club and players."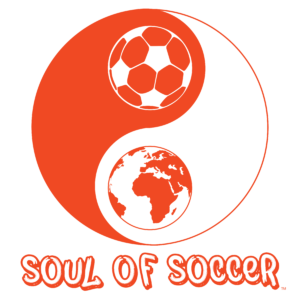 600 17th Street, Denver CO 80202
Email: info@soulofsoccer.com Tel: (303) 571 9771
www.soulofsoccer.com